Battle Ax Excavator Tilt Hitch
The Loftness Tilt Hitch allows operators to hydraulically tilt the mulching head on the excavator boom for greater versatility and enhanced productivity on the jobsite. It is currently available for the 20 Series and 30 Series Battle Ax mulching heads for excavators ranging from 10,000 to 36,000 pounds and requires an auxiliary hydraulic circuit to operate.
Unmatched Range of Motion
When equipped with the Tilt Hitch, a mulching head can be tilted up to 45 degrees to the left or right. This is one of the best ranges of motion in the industry, since many competitive units have restricted movement in one direction. For example, they may allow you to tilt the mulching head up to 90 degrees in one direction, but only 5 the other way, which limits the benefits you can experience.
Beyond its unmatched flexibility, the Loftness Tilt Hitch offers advantages in its simplistic design, which helps make it lighter weight and more reasonably priced than other tilting hitches on the market.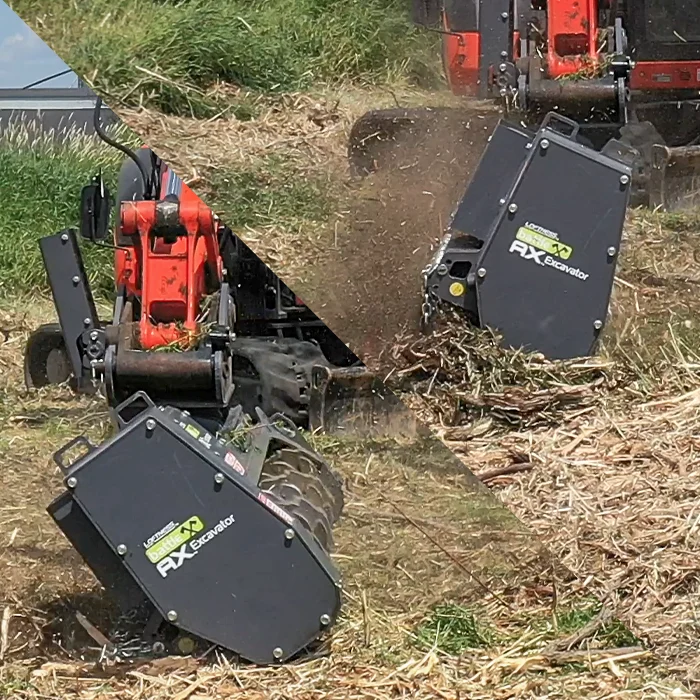 Unleash the Full Potential of Your Mulcher